Services
You've got financial goals and we are here to help you get there. Get the most out of your membership by utilizing all of our key services.
Online and Mobile Banking
Manage all of your Gallup FCU accounts with ease. Our online banking and mobile app platforms are like having your own Gallup FCU branch in your pocket.
Anytime Access:
Online banking is available 24 hours a day, anywhere in the world.
Apply for a loan online.
Open new accounts online.
View, save and print monthly statements.
Simple Money Management
Download our free app from your preferred app store. Simply search "Gallup FCU Mobile."
Money Manager

: Aggregate all your non-Gallup FCU financial accounts within our online banking/mobile app platforms so you can easily track spending, create budgets and more with this easy-to-use money management tool.

OneClick Bill Pay

: Pay anyone, anywhere, anytime.

Deposit Checks

: Sign the check, snap a photo and upload it to our mobile app to instantly make a deposit.

Custom Alerts

: Set up alerts (e.g., daily balance alert) to be sent to your email.

Transfers

: Move funds between accounts, make loan payments, set up recurring transfers and more!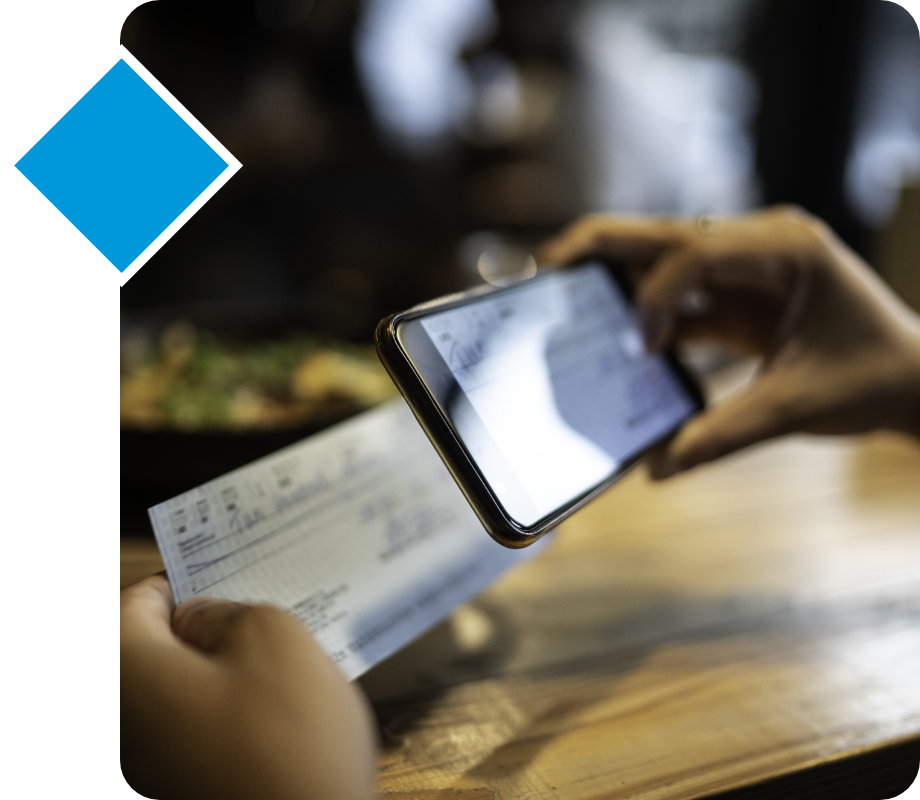 Checks
Cashier's Checks
Cashier's checks are a safe and secure way to pay for big-ticket items. For a $5 fee, you can purchase a cashier's check to help you close on a home, make a major purchase or pay a third party.
How to Order Checks
Reorder checks through us directly to save on your order. Simply send an email to Gallup FCU at credit_union@gallupfcu.com and your checks will be delivered within 7-10 business days.
Join Us Today
Joining Gallup FCU is easy and we're here to help. When you become a member, you unlock membership benefits that extend far beyond the personal service you can expect at Gallup FCU.
Wire Transfers
Gallup FCU offers a wire transfer service to any financial institution capable of receiving wires.
You'll need this information to submit a wire transfer request online:
name and address of receiving financial institution
name and address of account holder
Recipient's bank account number
ABA/routing number or SWIFT code/sort code
your Gallup FCU account number
dollar amount
Receiving Funds
To receive a wire transfer, please provide the sender with your name and account number and the information listed here.
Please note: Neither Gallup FCU nor Millennium Corporate CU charges a fee for receiving funds from another financial institution. However, intermediary financial institutions may charge additional fees outside of our control. When initiating an international wire, be sure to inquire about all possible fees before sending funds.
Intermediary Financial Institution:
Millennium Corporate CU
8615 W. Frazier
Wichita, KS 67212
Routing No: 301180111
Gallup Federal Credit Union
1001 Gallup Drive
Omaha, NE 68102
Account No: 104089574
Further Credit:
Member ACCT Number
Member Name
Gift Cards
Prepaid Gallup FCU gift cards make a perfect gift for someone who has everything. These cards can be used anywhere debit cards are accepted, giving recipients the freedom to spend at their leisure.
To purchase a gift card, email: credit_union@gallupfcu.com.
To check a gift card balance, click here.
Choose from gift card designs for any gifting occasion.
Load any amount between $10 and $10,000!
Use anywhere that accepts debit cards.
Please note: There is a $3.95 activation fee at the time of purchase. Monthly Inactivity Fee $4.95.
Co-Op Shared Branching and ATMs
Anywhere you see the Co-Op Shared Branch logo, you'll find an office where you can conduct your credit union business. There are more than 5,000 shared branch locations, and that number continues to grow!
Click here for a full list of shared branching and ATM locations.
We've partnered with credit unions nationwide, enabling you to make account withdrawals and deposits at any credit union in the country. Just have your account information handy.