About Gallup FCU
Gallup Federal Credit Union is a federally chartered credit union. We are a member-owned financial institution that is democratically operated and not for profit. We exist to serve Gallup employees and their families.
Contact Us
As a Gallup FCU member, you deserve someone who will go the extra mile for you. Feel free to contact us anytime during business hours and we will be happy to help!
Our Opening Hours
Monday-Friday 8:30 a.m.-4:30 p.m. Central Time
Our Location
Gallup FCU 1001 Gallup Drive Omaha, NE 68102
P.O. Box 2593 Omaha, NE 68103
Contact Us
402-938-6800
800-317-3095
---
Changing Your Pin 800-992-3808
After Hours Lost/Stolen Card 800-554-8969
Our History
Our Origins
Originally organized out of a desire to provide our associates with better service than they could find at other financial institutions, Gallup Federal Credit Union was initially called "Green and Growing Federal Credit Union" when it opened on Sept. 13, 1978.
Since then, it has gone through a number of changes, taking on the name "Security Shares Federal Credit Union" on Oct. 30, 1985, before establishing its current name on Sept. 4, 1992. Its first president was Sandy Wolfe, who preceded Susan Robak, Keri Waak (Chambers), Jean Poppert, and our current president, Ronny Miller.
Our Services
The breadth of our product offerings is continually expanding, and today we are a full-service financial institution, offering traditional savings and checking accounts, consumer and mortgage loans, and investment services through Guide Rock Capital Management.
Our Team
Our current six-person team serves more than 2,000 members in 41 states. By providing world-class service at a reasonable price, our offerings will continue to evolve to serve our members as efficiently and effectively as possible.
Ready to Open a Gallup FCU Account?
Start here, open a $5 minimum, regular-share savings account, and become a Gallup FCU member today!
Meet the Team
Ronny Miller
I started with Gallup in 1996 as a consumer interviewer, while working toward a degree in finance from the University of Nebraska–Lincoln. My work with the credit union began immediately after graduation in 1999.
I am responsible for ensuring that our credit union lives out its mission to our members, providing a safe and secure financial institution that leads a journey toward thriving financial wellbeing.
Heidi Smith
I started at Gallup Federal Credit Union in 2019. I am responsible for the accounting operations of the credit union and Guide Rock Capital Management, which include accounts payable, accounts receivable and processing all general ledger entries.
I am also responsible for our monthly internal audit with our supervisory committee and our annual exam with the National Credit Union Administration. I graduated from Nebraska Wesleyan University in Lincoln, Nebraska, with a bachelor's in business administration.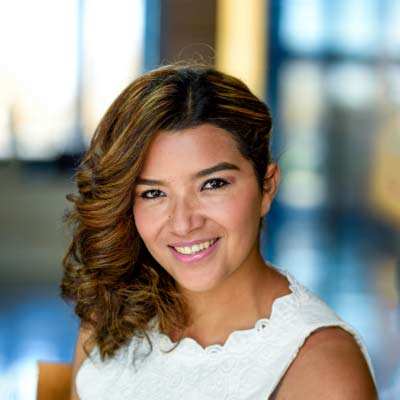 Maria Flores
I joined the Gallup Federal Credit Union team in January 2016 as the member service coordinator and was promoted to member service representative in February 2019. I coordinate all advertising and member-relations activities.
I work to produce communication for all aspects of the CU as well as plan the different member events throughout the year. I graduated from Bellevue University in 2010 with a bachelor's degree in communication arts.
Angela Phillips
I joined Gallup in 2011 as an administrative coordinator in the Technology department. In 2014, I transferred to serve as the administrative coordinator for the Finance, Accounting and Benefits team. In 2020, I joined the Gallup Federal Credit Union team as a member service coordinator.
In 2023, I transitioned to the loan officer role with the Gallup Federal Credit Union. I enjoy helping our members reach a high level of financial wellbeing and achieve financial goals. I graduated from the University of Nebraska–Kearney with a degree in organizational communications.
Taylor Gatrost
I joined the Gallup Federal Credit Union team in March 2023 as a member service coordinator. It is my responsibility to assist members with all their banking needs and to support the member service representative.
My goal is for members to leave every encounter with the credit union feeling confident and valued. I graduated from the University of Nebraska–Lincoln in 2014 with my Bachelor of Science in elementary education and human sciences.
Will Miller
I work as a financial adviser for the investment and financial planning arm of Gallup FCU, Guide Rock Capital Management. I began my career at Gallup in 2023 and recently graduated from the Heider College of Business at Creighton University.
I am excited about the future of technology and its influence on the financial world. Through my past work as an associate trader at Carson Group, studies of fintech and business intelligence analytics at Creighton, and interning at Hightower Omaha and First National Bank of Omaha, I gained a diverse set of skills and knowledgebase related to financial markets. I am currently a candidate for the CFA®.
Our Volunteers
Our volunteers are essential to the stability of a safe and sound financial institution. These individuals volunteer their time without pay to help promote and guide credit union operations.
To contact a volunteer, please call 800-317-3095.
Board Members
Jenny Higgins President
Brian Weyant Vice President
Laveen Daryani Secretary
Melissa Moreno
Tim Higgins
Scott Wright
Aaron Hansen
Supervisory Committee
Mariah Lase Chairperson
Keri Chambers
Dan Kohl
Melissa King
Asset Liability Management (ALM) Committee
Ronny Miller
Doug Roemmich